Practice Management Conference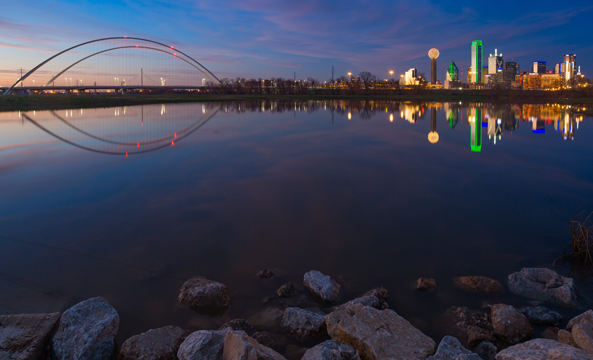 July 21, 2023

08:30 AM - 5:00 PM

Dallas and Webcast
We'll explore current issues and hear recommendations regarding the specific needs of members in public practice, focusing on recruiting, talent retention, succession planning, and technology solutions.
Experts will also offer insights on digital marketing for finance professionals. We will also discuss tips for maintaining quality, including practical considerations for small firms.
CPE Hours: 9 (in person) | 8 (webcast​)
Event location: Marriott Quroum Dallas by the Galleria | Reserve a room
Hotel rate $179 until July 1, 2023 or whenever room block fills.
This conference is also available via webcast.
Member fee: Member Early bird rate $279 | Standard member $310
Early Bird Deadline: ​June 23, 2023​
Non-member fee: ​$399​
July 21, 2023
8:30 – 9:30 a.m. - How to Recruit, Hire and Retain, THE RIGHT PEOPLE!
Chuck Bauer/Owner/Chuck Bauer Professional Business Development/Dallas
An efficient staff makes an efficient, productive business! Chuck Bauer can tell you how to hire the right people, keep them and train them efficiently. This training teaches you how to immediately implement proven tactics on recruiting the right team members. You will learn about what traits to look for, what to avoid, and how to conduct a third level appraisal interview. Chuck knows that hiring isn't a one-and-done situation: he will teach you strategies to properly train and keep employees, including onboarding guidelines that define expectations.
Major Topics:
How to recruit, hire and retain THE RIGHT PEOPLE
Skill Level: Intermediate
9:40 – 10:55 a.m. - Succession Planning – Considerations in the Sale of a CPA Firm – Panel Discussion
Jordan Bass/Senior Vice President/Frost Bank/Richardson
Ryan Pannell/Practice Transition Consultant/Accounting Practice Sales/Dallas
The session will discuss best practices for CPA firms contemplating a sale in the future. Panel leaders will offer advice regarding steps in the process and options available for a successful transaction/exit.
Major Topics:
Practice valuation
Practice preparation pre-sale
Financing options and bank partners for existing management team or outside firms
Learning Objectives:
Outline steps in the sales process and best practices at each interval
Detail areas for improvement that can add value to small/medium-sized CPA firms
Identify financing options/banking partners that may not be widely known
Skill Level: Intermediate
11:05 – 12:05 p.m. - How to Stop Wasting Your Most Valuable Tool: T-I-M-E!
Chuck Bauer/Owner/Chuck Bauer Professional Business Development/Dallas
Our speaker has developed the Wasted Workday training from day-to-day coaching of owners and staff, and learning from routine inefficiencies found in CPA and tax and accounting offices throughout our country. The training is based on the U.S. Department of Labor stats that show just how inefficient owners and firms are. The Wasted Workday training includes strategies you can incorporate immediately to not only fix inefficiencies but prevent them from happening again. With the Wasted Workday, you will not only learn how to not waste time but produce it! Chuck provides business development training specifically for the entrepreneurial side of the tax and accounting industry. His goal is to help people work smarter, make more money and take more QUALITY time off.
Major Topics:
Top tax and accounting tactics in becoming more efficient
Learning Objectives:
Admit that you and your firm are 70% inefficient
Start enforcing boundaries and buy back time!
Skill Level: Intermediate
12:15 – 1:15 p.m. | LUNCH | (Webcast has a lunch break; in person will participate in roundtable discussions)

IT Technology/Software Tools Roundtable (in person attendees only)
Misty Mata, CPA (Moderator)/Tax Partner/Jennings, Hawley & Co PC/Corpus Christi
This session will be a group discussion related to the technology the attendees use in their practice that make them more efficient.
Major Topics:
Software used in each category:
Practice management
Time and billing
Tax
Audit
Learning Objectives:
Skill Level: Basic

1:30 – 2:30 p.m. - Digital Marketing for Financial Experts
Ashley Small, MBE, WBE, WBEA, WBENC/Communications Strategist & Founder of Medley Inc./Houston
This session will focus on the basics of content marketing and using social media tools to build digital brand authority. We will primarily focus on tops tips and techniques to use LinkedIn and newsletter distribution services to reach new and existing audiences.
Major Topics:
Brand building on social media
Advertising online
Top tools for newsletter distribution
LinkedIn best practices
Learning Objectives:
To learn how to streamline your social media presence
To maximize your time spent online
To meet your audiences where they are online
Skill Level: Intermediate
2:40 – 3:55 p.m. - Retaining Talent in Today's World of Work
Mallory Herrin, SPHR, SHRM-CP/CEO/HerrinHR/Dallas
In this session, participants will take a look at the current labor market, labor market projections and the importance of retaining talent. In addition, this session will cover action items that employers and managers can take to retain talent throughout the employee lifecycle.
Major Topics:
The talent shortage
Employee retention initiatives that can be implemented at each phase of the employee lifecycle
Compensation and benefits planning as it relates to retention
How to retain employees during company "growing pains"
Learning Objectives:
The importance of implementing retention initiatives throughout the employee lifecycle
How focusing on the employee experience improves retention and bottom-line results
Easy actionable steps to implement immediately for improved employee retention
Skill Level: Basic
4 – 5 p.m. - Quality Control vs. Quality Management ... What's the Difference?
Lindsey Kennimer, CPA/Partner/Snow Garrett Williams/Weatherford
In this session, we will be covering the new Quality Management Standards, revisit the existing Quality Control Standards and discuss the differences between the two. We will also discuss tips for maintaining quality, including practical considerations for small firms.
Major Topics:
Differences between the Quality Management and Quality Control Standards
Tips for maintaining quality
Learning Objectives:
Gain an understanding of the differences between the Quality Control and Quality Management Standards
Learn practical considerations for maintaining quality
Skill Level: Basic
Registration Options:
Gold Sponsor:

Conference Sponsor:

Showcase Your Services
---
TXCPA is an ideal partner to help you increase and enhance your visibility to our 28,000 members. Browse our Sponsorship Prospectus to discover more ways to promote your business services and products to Texas CPAs.