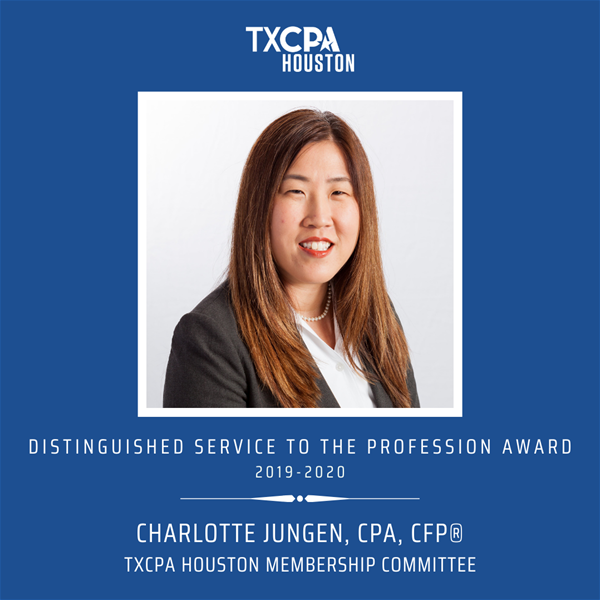 Charlotte Jungen, CPA, CFP®
TXCPA Houston 2019-2020 Distinguished Service to the Profession Award Recipient
Charlotte carries a full plate of service roles. She is in her third year of service as chair of the TXCPA Membership Committee; she participates on the AICPA Council, serves as secretary/treasurer of the TXCPA Accounting Education Foundation and serves on multiple chapter committees, including vice president of the Board and as a chapter representative on the TXCPA Board of Directors. Charlotte quietly shares her passion of the profession and Society with members and others of the community. Thank you, Charlotte, for everything you provide to the accounting profession and TXCPA Houston!
Congratulations, Charlotte!