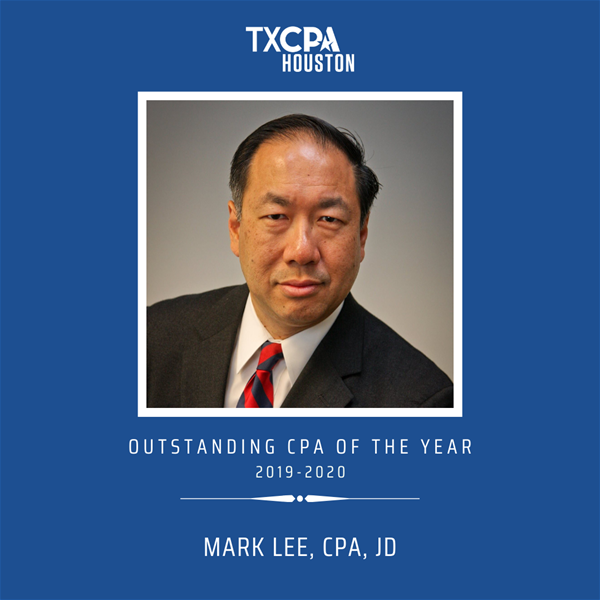 Mark Lee, CPA, JD
TXCPA Houston 2019-2020 Outstanding CPA of the Year Award
As the Society entered a transition period with the Executive Director role, we were in need of additional member leadership than what was already in place, in order to navigate the transition period. Mark Lee stepped up and volunteered to act as an advisor to the Acting Executive Director, dedicating a minimum of one full day a week to assist in the transition.
Congratulations, Mark!