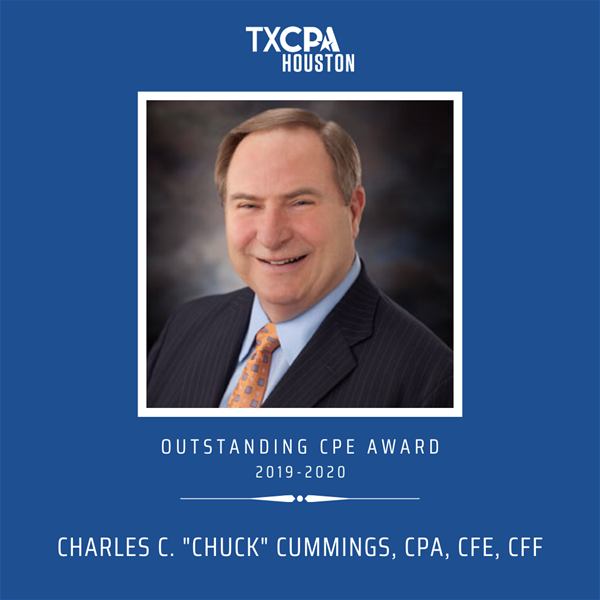 Charles C. "Chuck" Cummings, CPA, CFE, CFF
TXCPA Houston 2019-2020 Outstanding CPE Award Recipient
Chuck Cummings is certainly an all-time favorite speaker at the TXCPA Houston conferences and seminars. He remains a frequent presenter at Spring Accounting Expo, CPE by the Sea, and CPE Tax Expo. Chuck is always happy to oblige when asked to speak on one of his popular topics or to create something new to benefit the members, as when the Accelerate Professional Development program called upon him to generate a topic for future leaders. Recognition of Chuck's contribution to the successes of TXCPA Houston's educational programs is long overdue!
Congratulations, and thank you, Chuck!