Innovation in our CPE Programs
Published on

Oct 30, 2018

by

Donny C. Shimamoto, CPA, CITP, CGMA
This fall we've focused on introducing additional program innovations to help address the shift in the CPA skillset to include more "success skills" or skills that help in dealing with people, and leading teams and organizations. There are multiple frameworks and competency models available for this, but we've decided to use one that was built specifically for accountants, the CGMA Competency Framework.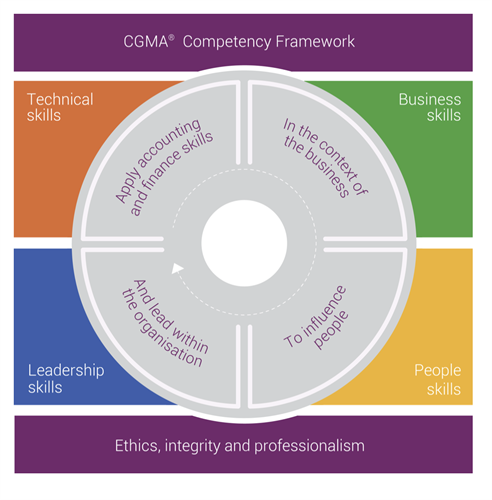 While the CGMA Competency Framework was originally developed for those in an industry financial role, the knowledge and skills described in the people and leadership section of the framework are very relevant to CPAs in public practice who are in direct client service role. Here are the competencies associated with those areas:
People Skills
Influence
Negotiation and decision-making
Communication
Collaboration and partnering

Leadership Skills
Team building
Coaching and mentoring
Driving performance
Motivating and inspiring
Change management
As you can see, a lot of those skills are probably what those of you who are already successful CPAs have been employing in your work, or you can probably look at other successful business people and see that they exhibit those competencies.
Incorporating the People and Leadership into our Programs
The chapter board has recognized the need for more programming in this area and we have begun introducing this framework as a way to guide conference development and additional CPE programs. We've already introduced a webinar series focused on leadership skills and next year's Spring Accounting Expo will feature a track that is dedicated to people and leadership section of the framework.
We will also be doing additional outreach to firms and accounting departments to see what types of education and programs would be of help to them. If you are responsible for recruiting, human resources, or leadership development for your firm or department, please contact me (dshimamoto@houstoncpa.org) so that we can include your needs in our plans for the chapter's programs.
Leadership Webinar Series
Our first webinar, "Developing a Culture of Ownership and Accountability", was held on September 27 featuring Brianna Johnson from nationally recognized Convergence Coaching, a consulting firm that works with many CPA firms to address employee and firm owner issues. Brianna shared with us the challenges that occur when people (at any level) don't take ownership of their tasks and responsibilities, and how that can cause accountability problems within an organization. She provided some great guidance on how to enable ownership and create accountability even when you're not the manager too.
The webinar series runs through December, so you still have a chance to join us. Please view the list of the upcoming webinars below.
We hope that you can join us for some of the future webinars and share them with some of the upcoming accountants that you know who could benefit in developing their leadership skills. As always, I welcome your ideas, feedback, and suggestions on any innovations that you think would be helpful for our chapter. Please contact me at dshimamoto@houstoncpa.org!

About the author:

Donny C. Shimamoto, CPA, CITP, CGMA is the Director of Innovation at Houston CPA Society. He is also the founder and managing director of IntrapriseTechKnowlogies LLC, a specialized CPA firm dedicated to helping small businesses and middle market organizations leverage strategic technologies, proactively manage their business and technical risks, and enable balanced organizational growth and development. Donny also works with larger organizations as a trusted business advisor, facilitating organizational strategic planning and execution, IT governance and planning, enterprise architecture, information architecture and assurance, business process improvement, and business intelligence initiatives.