TXCPA Houston President's Welcome Address
Published on

Jun 3, 2020

by

Darrell Groves, CPA, CFE, CGMA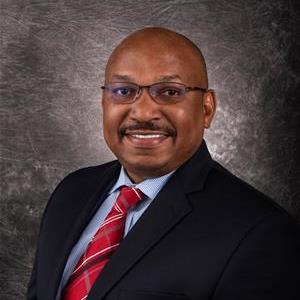 "The only thing we have to fear is fear itself!" When FDR uttered these words during his first inaugural address in 1933, I am certain that the country faced an equal or greater challenge than we do today during this coronavirus pandemic. His message of perseverance through crisis is timeless and appears presently appropriate. We can and shall overcome this crisis with determination and creativity.
I am honored for the opportunity to serve as your president for the upcoming year! I became a member of the Houston CPA Society in 1990 but did not get fully engaged until 2012. Once I joined my first committee that year, there was no looking back. I have met so many accomplished and interesting members over the last eight years and have since outgrown my regret for not activating my membership sooner.
As an introduction, my name is Darrell Groves and I am a native Houstonian. I completed my Bachelor of Business Administration in Accounting at The University of Texas at Austin in 1989 and have been licensed as a CPA since 1991. I married my college sweetheart, Hope, in 1988, and we have a son, two daughters, a son-in-law, and a grandson. We currently live in Sugar Land and have been in Fort Bend County since 2000. My professional career started in public accounting for a global firm and I am currently working in the same industry-leading a local firm that bears my initials. I enjoy what I do.
I am blessed to build upon the solid foundation set in place by my predecessors and to have many of those leaders continuing their active involvement with the Society. I greatly appreciate their counsel and advice that will undoubtedly benefit the organization. Our primary objective for the upcoming year is simple – increase membership engagement in everything we do. I believe that my story is not that different from most of our members in that I understood the value of membership best when I became engaged. While the trigger for getting active can vary from person to person, the results are similar.
In closing, I am thankful for the trust placed in me to guide our efforts over the next 12 months. Although we have no way of predicting what each day will bring, we do know from the renowned motivational speaker, Dennis Brown, that "the only difference between a good day and a bad day is your attitude." May we have an attitude of engagement, fellowship, and success as we create the history of our 93rd year.
Originally published in the TXCPA Houston's Online Magazine called the Forum. Read the full magazine here.