August/September FORUM President's Address
Published on

Aug 5, 2020

by

Darrell Groves, CPA, CFE, CGMA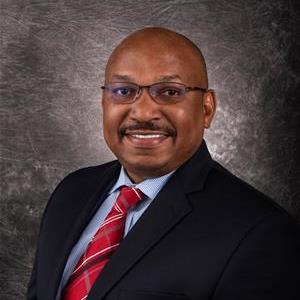 Perspective. It means a particular way of considering something. A point of view. In 2020, we have gained a different perspective on many parts of our lives that we may not have thought possible just a few months ago. As I took on the role of President-Elect in the summer of 2019, I thought that the biggest challenge I would face as President would be in collaborating with our leadership team for new and innovative ways to deliver the greatest value to our members. Well, that has not changed. And neither has our commitment to accomplish this objective. Our mission to educate, inform, and lead within the CPA profession and community remains the same. What has changed is the perspective of the methods that we now use to connect with you, our members.
A year ago, our chapter's efforts for advancing online webinars were struggling, at best. Today, we have visions of breaking attendance records at our online events and programs delivered tirelessly by our speakers, volunteers, and staff because we chose to adapt to our realities and meet our members where they are. In June, participation at the annual meeting of the Texas Society of CPAs was double last year's in-person attendance numbers with over 400 members on a half-day Zoom call that featured Senator John Cornyn as well as many of our statewide leaders. In Houston, our upcoming Energy Conference and the CFO/Controllers Conference will both be delivered virtually, and we hope to expand our base of participants well beyond our past reach. It is always interesting to note that setbacks and disasters seem to have a way of bringing something out of you that you did not know you were capable of. You will not see us locking down our activities as our organization is representative of our resilient members – we keep working until the job is done… and guess what, our work is never done.
As you are deciding where to spend your time and resources, rest assured in knowing that at TXCPA Houston, we will continue to do what we have been doing since 1928. With that in mind, we are currently looking for our next crop of leaders as we accept nominations for local and statewide positions in the month of August. It could and should be you. Be the change that you wish to see in our chapter and in our community. Come to an event or meeting and I assure you that your perspective of what the Society can do for you and what you can do for the Society will be changed.
On behalf of the board of directors of TXCPA Houston, I thank you for your continued support of our organization and its mission.

Originally published in the TXCPA Houston's Online Magazine called the Forum. Read the full magazine here.