Cheers to 93 years!
Published on

May 21, 2021

by

User Not Found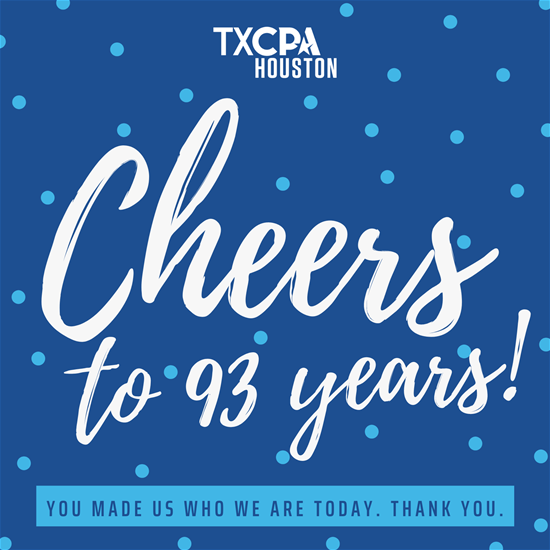 Cheers to 93 years! Dedicated members founded the Houston CPA Society on May 22, 1928, and in the 21st Century, you have more opportunities than ever to engage with peers, friends, and advisors through TXCPA Houston.
Members and volunteers, thank you for making TXCPA Houston a success! Your support provided over 400 accounting scholarships, funded over $650,000 in CPAs Helping Schools grants to local schools, and provided countless hours of quality CPE education to enhance your professional development.
TXCPA Houston will continue to educate, inform, and lead within the CPA profession and community. Your Board and staff are honored to have the opportunity to serve the accounting profession in the greater Houston area!
If you have interest in volunteering on a committee, or in a leadership position, please contact Membership Manager Carol Spencer, cspencer@txcpahouston.cpa.