June/July FORUM President's Address
Published on

Jun 8, 2021

by

Kelly Hunter, CPA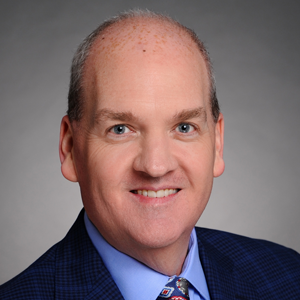 I am extremely honored to serve as president of TXCPA Houston for the 2021-2022 year. I am very fortunate to serve alongside a dedicated executive committee and board of directors. In addition, our work wouldn't be possible without the engaged team of volunteers who contribute countless hours of their time to serve and lead our committees and task forces. Lastly, we have an exceptional staff that provides all the necessary support to keep us all focused on our goals. We all serve you, the members, to accomplish our mission which is to support our members in their professional endeavors and promote the value and high standards of Houston area CPAs. We are all here to serve and look forward to hearing how we can help you.
I have been an active member in TXCPA Houston for more than 15 years and have formed so many professional and personal relationships through my involvement in the chapter. These relationships are what being a member is all about for me. This past year has changed the way our organization functions due to lockdowns and social distancing which have affected our in-person educational programs, committee meetings, social events, and overall networking abilities. I am proud of how we were able to pivot and provide those opportunities in a virtual environment to continue serving our membership as best we could. Virtual platforms will most certainly never replace in-person human interaction, however, we made the best of unfortunate circumstances to continue our mission.
Now that we are seeing positive signs of recovery and prevention, it is our time to plan to get back together, safely and responsibly. I am confident that this can be accomplished in the coming months. I know I have missed the personal interactions with the board, committee members, staff, and general membership, and can't wait to get back out there and hear what is on your minds for how we can make this organization better for all.
We have several events in the coming months that are detailed in this publication as well as on our website at www.TXCPAHouston.cpa. I encourage you to sign up for one or more of these events so we can show you all the ways we are serving our members. We will continue to have virtual opportunities for as many of our in-person events as we can to serve as many members as possible based on comfort levels. We also have over 20 committees that you can join to get involved, I assure you, there is a place for everyone no matter what your interest is. We would love to have you serve and help shape our activities with your new ideas, expertise, and energy.
I am excited to serve in this role, and I look forward to meeting as many of you as I can so I can listen to what the wants and needs are with your membership. We do not take your choice to become a continuing member lightly and will do whatever we can to make sure that your needs and expectations are not just met, but exceeded.
Thank you for this opportunity to serve as your president and I look forward to a great year of making as many member connections as possible to continue supporting the profession that we all love so much.
---
Originally published in the TXCPA Houston's Online Magazine called the Forum. Read the full magazine here.