August/September FORUM President's Address
Published on

Aug 4, 2021

by

Kelly Hunter, CPA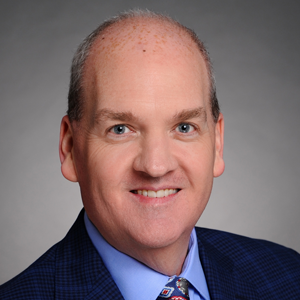 Our theme in this issue is Soaring to a Brighter Future. I am excited about this goal and am confident that if we all work together we can most certainly create a brighter future for our profession. I recently attended the AICPA Engage conference in Las Vegas and was able to attend several sessions that were very beneficial to my professional development. More importantly, I was able to attend a conference IN PERSON!
I know, I know, that sounds crazy.
It most certainly was a bit surreal and many of the attendees and presenters commented the same. Just being together with other like-minded professionals sharing our experiences of how we made it through the lockdowns and general uncertainty in the world was refreshing. We all know we didn't go through it alone, but without the personal human interaction, it certainly did feel like we were somewhat alone.
Our profession is very much relationship-driven, and not being able to interact on a personal level has caused issues on many levels. In public accounting, staff members haven't been able to benefit from the traditional "apprenticeship" type of development since everyone was at home working.
Managers and partners haven't been able to build client relationships to have continued success in acquiring new business. For our members in industry, being disconnected from the rest of the company departments has proven problematic as well as for our members in education, that landscape changed dramatically overnight. I am happy to see that we are starting to head back to in-person activities, while still being cautious. It will take a while to settle into a routine, and I can assure you it will look far more different than it used to, which isn't necessarily a bad thing.
I am excited to see where we are headed as we come out of the pandemic, what new ideas will emerge involving work/life balance, flexible work arrangements, innovative ways to serve clients and customers, and how we can all leverage and share ideas of both successes and failures encountered. As CPAs, we are inherently problem solvers, and I'm energized to see how we will continue to anticipate problems and ways to solve them and continue our path to a brighter future. We have several events in the coming months that are detailed in this publication as well as on our website here.
There is a good mix of social and professional events, and I encourage you to sign up for one or more of these events so we can show you all the ways we are serving our members. We will continue to have virtual opportunities for as many of our in-person events as we can to serve as many members as possible based on comfort levels. As a continued reminder, we also have over 20 committees that you can join to get involved, I assure you, there is a place for everyone no matter what your interest is. We would love to have you serve and help shape our activities with your new ideas, expertise, and energy. Also, we are always looking for new leaders in our organization. If you know of anyone that you would like to nominate for a leadership position, please do so on our website. The deadline for those nominations is August 31, 2021.
A final reminder, we are here to serve every member, and we want to hear from you. Please reach out to me, the staff, or any of our board members so we can get you the help and assistance you need and provide you with the resources that will help you in your journey to a brighter future!
---
Originally published in the TXCPA Houston's Online Magazine called the Forum. Read the full magazine here.