October/November FORUM President's Address
Published on

Oct 4, 2021

by

Kelly Hunter, CPA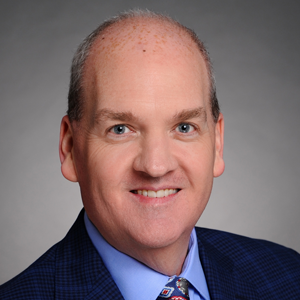 Hello Houston, we're back! I am so excited that we were able to host two IN-PERSON conferences in August and September. I had the pleasure of helping kick off the Energy Conference in August.
Many of the attendees that I spoke with were energized to be back in person with the ability to network with their peers and learn from industry experts. The CFO Controllers Conference was also an in-person event in September which had a similar reaction from attendees. Both of these conferences had excellent sessions that helped all attendees learn additional skills and knowledge that they could take back to their respective workplaces and continue their career growth. That is what we are all about here at TXCPA Houston, empowering our members to lead and succeed! I look forward to continuing the path towards returning to in-person events more and more as the year progresses. Of course, we will continue to offer the virtual platform for those who aren't comfortable just yet. We are happy to do that, as our main goal is to connect with each of you in any way that we can.
Speaking of connection, an initiative of TXCPA Houston is building our pipeline of future members and leaders. We are making tremendous strides in this area through our very active Student Auxiliary. We have student members from all of our area universities that plan events that provide career training, career path options, and information in accounting. These events led by industry and public practice professionals help these students understand what a career in accounting looks like and how many options there are for those who obtain an accounting degree. Our goal is to get students involved early in their degree process. This way, we can help educate students about lucrative and exciting careers in accounting and provide them with the resources they need to choose their path forward.
As we all know, the cost of education isn't going down, and it continues to be a major hurdle in our graduation rates. To buffer the increasing costs of tuition, TXCPA Houston offers an accounting scholarship program to help fifth-year college students obtain the 150 hours needed to sit for the CPA exam. TXCPA Houston awards up to 30 scholarships valued at $2,500 or $5,000 to students at our local universities. This program is funded primarily through our annual Scholarship Extravaganza Gala.
This year, our Scholarship Extravaganza will be held on November 6, 2021, at the Bayou City Event Center. The honoree for our event will be Carol Warley, JD, CPA, PFS. Carol is a past president of TXCPA Houston and is a partner with RSM. Carol has done so much for TXCPA Houston and the profession over her career and we couldn't be more proud of her. I invite every one of you to attend the event to honor Carol and help raise the funds needed to continue this very important accounting scholarship program. Click here to purchase tickets or contact Carol Spencer for sponsorship opportunities.
As always, we have several events in the coming months that are detailed in this publication and on the TXCPA Houston website at www.txcpahouston.cpa. There is a good mix of social and professional events, and I encourage you to sign up for one or more of these events so we can show you all the ways we are serving our members. As a continued reminder, we also have over 20 committees that you can join to get involved, I assure you, there is a place for everyone no matter what your interest is. We would love to have you serve and help shape our activities with your new ideas, expertise, and energy.
A final reminder, we are here to serve each member, and we want to hear from you. Please reach out to me, the staff, or any of our board members so we can get you the help and assistance you need and provide you with the resources that will help you in your journey to a brighter future!
---
Originally published in the TXCPA Houston's Online Magazine called the Forum. Read the full magazine here.