Giving Tuesday is NOV. 30!
Published on

Nov 5, 2021

by

Michelle Carr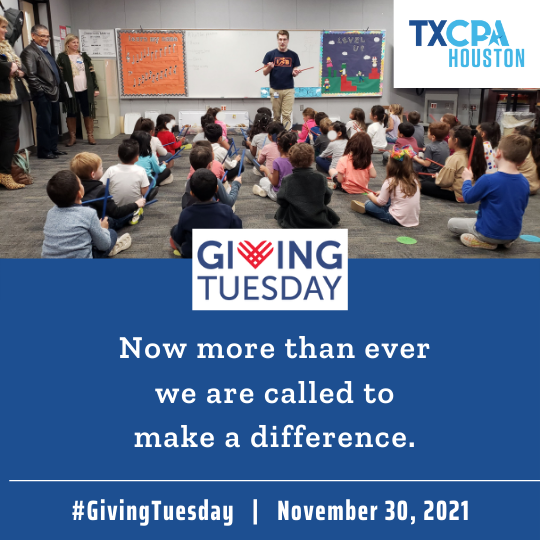 Giving Tuesday is November 30!
We're thrilled to join thousands of organizations across the globe participating in the largest giving day of the year. TXCPA Houston has a goal to raise funds to support CPAs Helping Schools and Accounting Scholarships. On November 30, please keep our charitable entities in mind.
CPAs Helping Schools
Provides grants to K-12 programs at schools in the Houston Chapter area. Awards approximately $50,000 annually for education programs in at-risk communities.
Accounting Scholarships
Provides scholarships to aspiring CPAs at 11 local universities and colleges in the Houston area. Awards approximately $105,000 annually for college seniors and fifth-year students.
You don't have to wait until November 30 to give. You can give now online here.
Thank you for your support of TXCPA Houston!