You're Invited to an Open House - JAN. 5!
Published on

Dec 17, 2021

by

Carol Spencer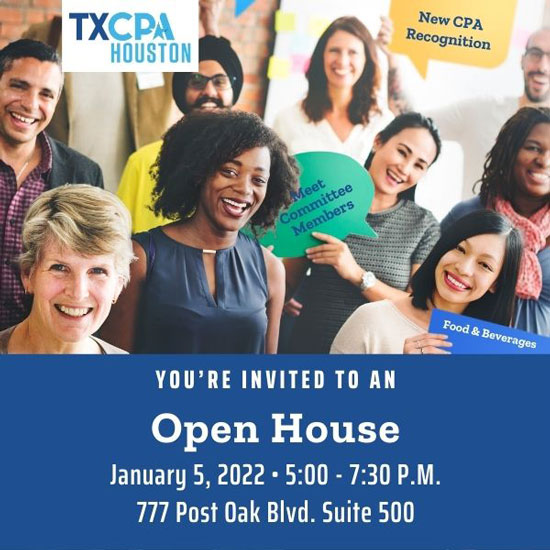 Visit your local chapter office, meet current leadership and learn what is available to you. Whether you're a new CPA, a new member, or a long-time member, you'll find something new of interest.
Enjoy food and beverage

Meet CPAs & VIPs at area firms

Congratulate the NEW Houston CPAs

Enter prize drawings

Discover engagement opportunities through Chapter committees
Click here to view TXCPA Houston Committee overview videos to learn how you can volunteer.
Don't miss out on a new journey with TXCPA Houston in 2022!

REGISTER HERE
For more information about a committee, contact Membership Manager Carol Spencer a cspencer@txcpahouston.cpa.