February/March 2022 FORUM President's Address
Published on

Feb 3, 2022

by

Kelly Hunter, CPA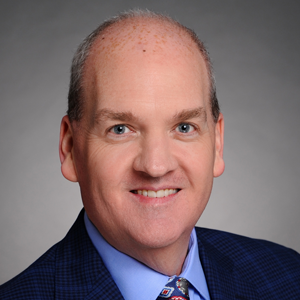 Hello, busy season, my old friend. You snuck upon us once again! To all my friends in public accounting, it is the most exciting and most stressful time of year. Many love the adrenaline rush of the deadlines, demands, and pace of work, which is why they got into this crazy CPA world and continue to be in it. For my industry friends, your busy season is more spread out during the year, with many other deadlines throughout the year. For my education friends, you have a whole different set of deadlines and benchmarks. The one thing we all have in common, besides the CPA license, is that we all count on people to work together to perform the important and necessary work to achieve our goals.
As people are the backbone of our profession, it is imperative that we strive to ensure that there are no barriers to entry, no barriers to promotion, and no barriers to leadership in our profession based on lack of diversity and inclusion. The title of this issue of the Forum is Diversity and Inclusion: Leadership Speaks Louder Than Words. This is a profound statement that is of paramount importance. No longer can we talk the talk; we have to walk the walk.
I'm proud to say that TXCPA Houston has made tremendous strides in our diversity and inclusion initiatives that were started long ago, but we still have a long way to go. As an organization, we implemented an overarching initiative to do our level best to make every decision with diversity and inclusion at the top of our minds. Not every decision made has been as successful as others, but we will continue on this path with no end in sight. We have assembled a diverse and inclusive board of directors, roster of committee chairs, vice-chairs and members, staff, and volunteers. We continue to add to those respective groups with people representing all types of individuals, groups, interests, and personal beliefs. We serve a diverse group of members, and our leadership should reflect that fact.
As I mentioned above, we have made significant progress in many diversity and inclusion initiatives but have a very long way to go. The leadership of TXCPA Houston is committed to continuing this vital work to ensure that our current and future leaders represent our diverse current and future members. We continue to attract new diverse members to keep our pipeline full to achieve these goals. We have a very active membership development committee that has an equally active diversity and inclusion subcommittee that has monthly meetings. These groups work together very diligently to attract the most diverse membership possible. I encourage you to become involved with either or both groups; we most certainly need your perspective and passion to help us achieve our goals. Working together, all things are possible.
As always, we have several events in the upcoming months that are detailed in this publication and on our website at www.txcpahouston.cpa. Please click here to find an event or meeting that interests you. We would love to serve and help shape our activities with your new ideas, expertise, and energy.
A continued reminder, we are here to serve each member, and we want to hear from you. Please reach out to me, the staff, or any of our board members so we can get you the help and assistance you need and provide you with the resources that will help you on your journey through 2022 and beyond!
---
Originally published in the TXCPA Houston's Online Magazine called the Forum. Read the full magazine here.