It's Time to Renew Your Membership!
Published on

May 6, 2022

by

By Carol Spencer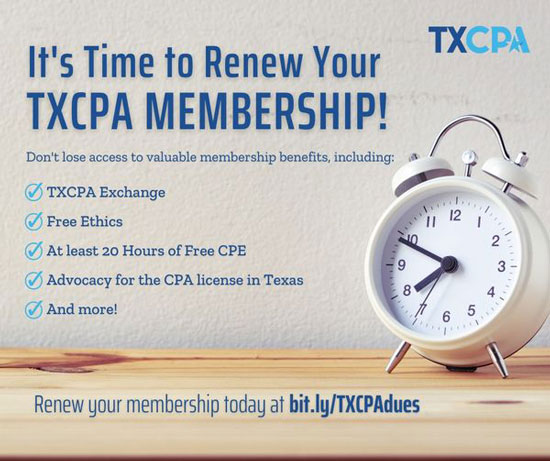 Thank you for trusting TXCPA as a resource and for your continued commitment to your profession. It's because of members like you that our community continues to flourish and grow. Our membership is growing, our resources are expanding, and our collective voice that advocates for and promotes the profession is stronger than ever. Renew your membership today to maintain access to our valuable benefits!
Visit bit.ly/txcpadues or call the TXCPA member services team at 800-428-0272, option 1. We look forward to working with you in 2022-2023!