Funlympics 2021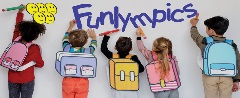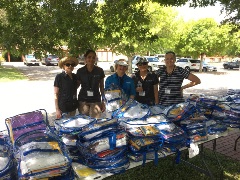 For 37 years, Funlympics has been TXCPA San Antonio's largest community service event. This year, as in past years, we are depending on the generosity of the CPAs and businesses in the community to finance this worthwhile activity.

What is Funlympics?
The primary goal of this event is to provide as many as 500 local area children from disadvantaged families with much needed school supplies for the coming year. In previous years, besides receiving school supplies, the children were treated to a half day of games, food and entertainment and provided with a T-shirt and cap. With ongoing COVID-19 concerns, those activities have been suspended for 2021; however, the need for school supplies is more important than ever.

When and Where is it?
Funlympics 2021 will take place virtually this summer as an online fundraiser.

How can you help?
Make it possible for TXCPA-SA to purchase school supplies and backpacks for up to 500 Bexar County children with a monetary donation.

In order for this event to be a success, we need your support!